Publications
For a comprehensive list of publications, please visit my
Google Scholar profile.
2019Tanner, JC
and MA Bee.
In revision.
Inconsistent performance shelters males from selection.
Tanner, JC
, LM Garbe, and M Zuk. 2019. When Virginity Matters: Age and Mating Status Affect Measures of Female Responsiveness in Crickets.
Animal Behaviour
147: 83-90.
Ditmer, MA, LK Werden,
JC Tanner
, JB Vincent, PA Iaizzo, TG Laske, and DL Garshelis. 2019.
Bears habituate to the repeated exposure of a novel stimulus, unmanned aerial vehicles.
Conservation Physiology 7(1): in progress.
2018​Tanner, JC
and MA Bee. 2018. Within-individual variation in sexual displays: signal or noise? Behavioral Ecology.
https://doi.org/10.1093/beheco/ary165
Olzer, RM, R Ehrlich, JL Heinen-Kay,
JC Tanner
, and M Zuk. 2018 Insect Reproductive Behavior. In
Insect Behavior: from mechanisms to ecological and evolutionary consequences.
Alex Córdoba-Aguilar, Daniel González-Tokman, and Isaac González-Santoyo, eds. Oxford: Oxford University Press.
2017Tanner, JC
, JL Ward, RG Shaw, and MA Bee. 2017. Multivariate phenotypic selection on a complex sexual signal.
Evolution
71(7): 1742-1754.
Zuk, M,
JC Tanner
, E Schmidtman, MA Bee, and S Balenger. 2017. Calls of Recently Introdued Coquí Frogs Do Not Interfere with Cricket Phonotaxis in Hawaii.
Journal of Insect Behavior
. doi:10.1007/s10905-017-9597-1
2015
Ditmer, MA, JB Vincent, LK Werden,
JC Tanner
, TG Laske, PA Iaizzo, DL Garshellis, and JR Fieberg. 2015. Bears show a physiological but limited behavioral response to unmanned aerial vehicles.
Current Biology
25: 1-6.
Makowicz, AM,
JC Tanner
, E Dumas, and I Schlupp. 2015. Pre-existing biases for swords in mollies (Poecilia).
Behavioral Ecology 27(1):
175-184. doi:10.1093/beheco/arv130
​Ward, JL, EK Love, AT Baugh, NM Gordon,
JC Tanner
, and MA Bee. 2015. Progesterone and prostaglandin F2α induce species-typical female preferences for male sexual displays in Cope's gray treefrog (
Hyla chrysoscelis
).
Physiology & Behavior
152(2015): 280-287.
Werden, LK, JB Vincent,
JC Tanner
, and MA Ditmer. 2015. Not quite free yet: clarifying UAV regulatory progress for ecologists.
Frontiers in Ecology and Evolution
13(10): 534-535.
In Popular Press
Powered by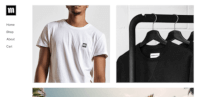 Create your own unique website with customizable templates.